Shopping Cart
Your Cart is Empty
There was an error with PayPal
Click here to try again
Thank you for your business!
You should be receiving an order confirmation from Paypal shortly.
Exit Shopping Cart
I finally got an I-mac again (thanks to my wonderful Christopher) and things have settled down now that I have fully purchased and moved into my apartment.  I now have time to actually start uploading and creating albums for so many trips I have taken.

Upcoming albums will be: 
Zanzibar
Kilimanjaro
Kenya
Los Angeles
Washington D.C.
A new set from the Dominican Republic
Hawaii
Guatemala and El Salvador (from 2 years ago)

I will also have some upcoming blogs on what has been going on this last year.  I want to touch upon what it's like to live in a city vs. the suburbs (living alone vs. with my family), what being in a long distance relationship is like and share some of the great memories and a few of the strifes I've had with my dear Christopher (if he doesn't mind), would love to talk a ton about all the different trips I've taken and what they have meant to me/ what I've learned, foods I'm cooking for the first time with spices I'm using for the first time from different countries, tips on budgeting/ financing for those of us in our twenties that have really worked for me (believe it or not, I've become a lot of my friends' financial advisor over the last year), what it's like to be a homeowner at 25 (even if it is only a one bedroom apartment) and what I had to go through to be able to put myself in a situation where I could buy, what I have come to value in my friendships and relationships since I graduated from college, moved back to the US and have been leading a more stable/ centered life, and last but not least, I would love to share more personal stories about a period in my life where I battled with anxiety and depression and how I actually got through it.
Keep tuning in for more updates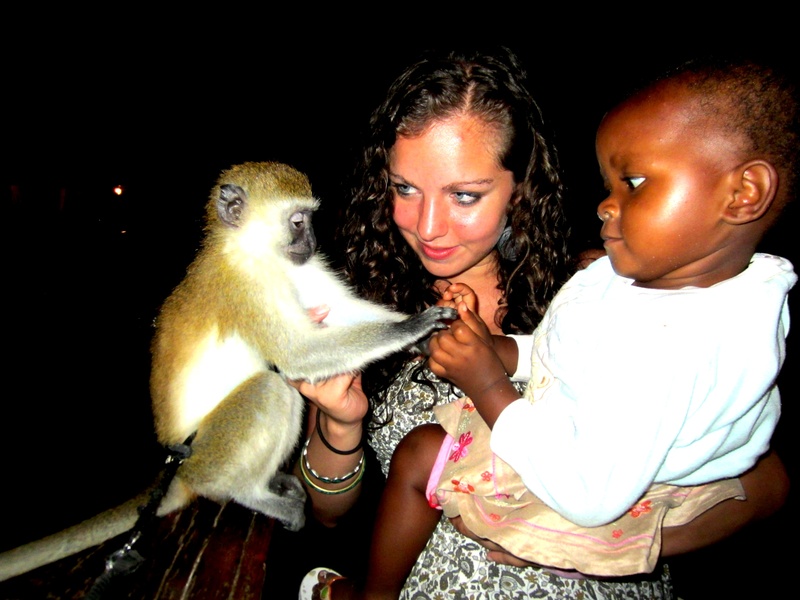 Ashly
So....
The number question I keep getting ever since I began updating my website and am now blogging is:
How did you start doing photography? 
The number 2 question is:
Which is your favorite photograph that you've taken and why?
Well, I started photography when I was in college during my 3rd year and then really became obsessed during the last year.  I guess I was always "artistically" inclined and enjoyed drawing, dancing, music and well... beautiful photographs.  The first person I did portraits of was of an absolutely beautiful Nigerian classmate of mine at UVa and at the time coworker.  We worked at the movie rentals place at UVa in Clemons library on the 3rd floor and I remember sitting next to her day after day having this crazy desire to just photograph her.  I started seeing her in different lightings and colors in my head and finally one day got up the courage to ask her.  I told her exactly what state I was in.... I had been photographing inanimate objects and was especially interested in macro photography- I wasn't very good and didn't have much experience yet, but I was REALLY curious about specifically taking her portrait.  The deep chocolate color of her skin, her incredible facial features, her infectuous smile and spirit inspired me in a way that I can't explain.

Luckily, she was as crazy and brave as I was and together we decided to do a series called "7 Colors."  The first time we used the color red, the second it was this bright neon/teal green that she really loved.   It was actually a piece of satin cloth that she had that she brought along and we just worked with it.  What was amazing was that she let me actually draw on her with eye liner and that her Nigerian heritage allowed for me to attempt an African theme in all of her photographs.
One of my favorite pictures (of which true to form I have 7 of and will share the other 6 as the year goes on) is the one below.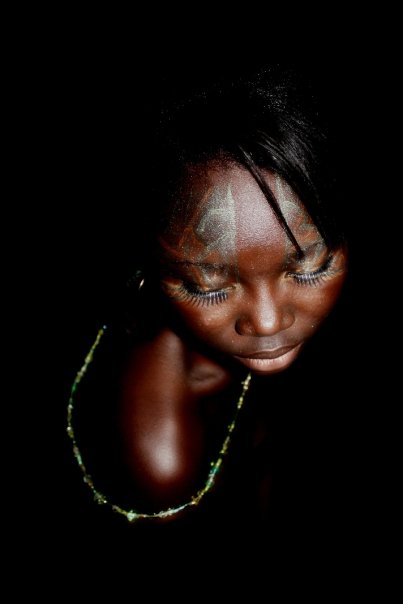 Til this day, what I am most interested in doing when I shoot portraits is primarily accomplishing a cultural sense of identity for the person I am photographing. 

A few months ago I was lucky enough to go watch this documentary at George Washington University and get to meet the Director, Phil Grabsky.  This documentary follows the life of a simple boy named Mir who's entire life is devastated and changed forever because of the war(s) in Afghanistan.  It follows 10 years of his life from the age of 8 to that of 18.  Not only is this film cinematographically breathtaking, but the lack of any commentary and only subtitles while he follows Mir's life and family really allows you to come to your own conclusions. He is a boy who spends the first half of his life living in a cave to survive and the second half struggling between the decision of whether or not he should continue school or help his family farm.  All I can tell you is that Mir has the most beautiful soul.
Unforuntately we are fed so much by the media which only provides a Western perspective on the war in Afghanistan and we are depersonalized to their true struggles.  I would like to encourage people to have more conversations with Afghan's who are now living in the United States, to listen to their music which is unbelievable and learn the Atan (sp?), to eat their amazing rice and eggplant and to most importantly hear each of their sides of the story and how their lives have been changed forever.   Come to Diplomatic Language Services and have lunch with us if you're in the Rosslyn area
  There are Dari and Pashto instructors who are more than willing to share everything they have wtih you including their honest opinions!
I want to thank Nasrat from DLS for constantly setting up amazing events like going to watch this documentary for us all to get to know more about Afghan culture and its people.  If any of you can, please go ahead and buy the documentary when it comes out as you won't regret it. 
/